Do you every say to yourself...

I don't have any free time.
I don't have enough time.
When I have more time, I can do more.
Successful people just have more time.
When I hear "I don't have time...", I think one of two things:
The thing in question is not valuable enough to deserve your time.
You are not in control of your time.
I understand; not all things are deserving of our time, and that's okay!
We should be prioritizing our daily, weekly, monthly schedules to account for the things that matter to us most.
And, we should be in control of our time, so that the things that matter most to us are on our schedules.
Consider this:
All people have the same 24 hours in a day. The same 7 days in a week. The same 30 (plus or minus) days in a month. The same 365 days in a year.
Why do some people seem to maximize the time they have?
It's not a secret.
It's planning!
This is part 1 of 3 in a special experiment I hope Yarnpreneurs take seriously.
Ready to hear what it is?
Challenge: How To Take Control Of Your Schedule & Create More Time, Part 1

Here's how part 1 of this challenge works:
Download this daily worksheet (or, create your own); right click, save as/print.
Complete one sheet every day based on what you DID the previous day (don't plan ahead, just write down what you DID do every hour). Note: Use just 1 word to explain what you spent the majority of each hour doing. That's all you need!
Repeat step 2 every day for 7 consecutive days.
Check back here for parts 2 and 3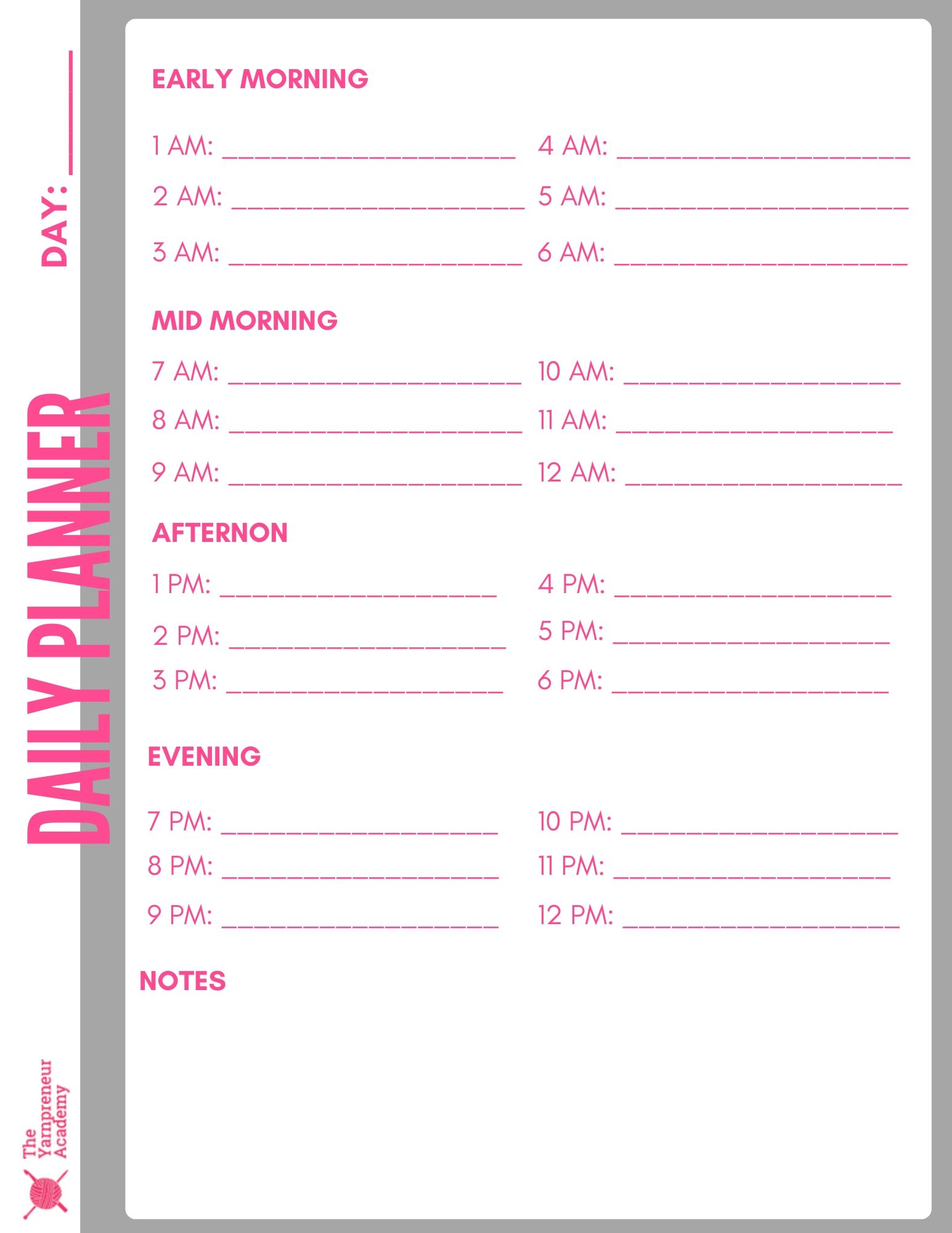 Are you ready to take control of your schedule, and learn how to maximize your time for greater success?
Let us know in the comments!
Peace, Love & Yarn
Salena
UPDATE: