What does it mean to have reach and engagement on social media?
Facebook aims to bring friends together to give users a positive experience. With millions of users and business pages on this social platform, Facebook must define algorithms to give users a good experience.
Posts are ranked, and users see posts from friends and family first. Then, business pages and posts are ranked based on the past engagement a user has with that page specifically.
How is engagement determined?
Algorithms! Everything is rated to give individuals a great experience.
If an individual does not engage (like/comment/share posts) within your page, they will not see your content in their newsfeed. If a fan does engage with something on your page, they will see more of your posts in their newsfeed. This is updated daily, and the more individuals engage with a page and the content within the more they will be likely to see you, and engage with you.
How can I track engagement?
Everything you post on your page is rated in terms of reach and engagement. The content you post should be engaging, and if it is, it will reach more people.
Reach and engagement are then provided on your page insights, and available in 7 day intervals.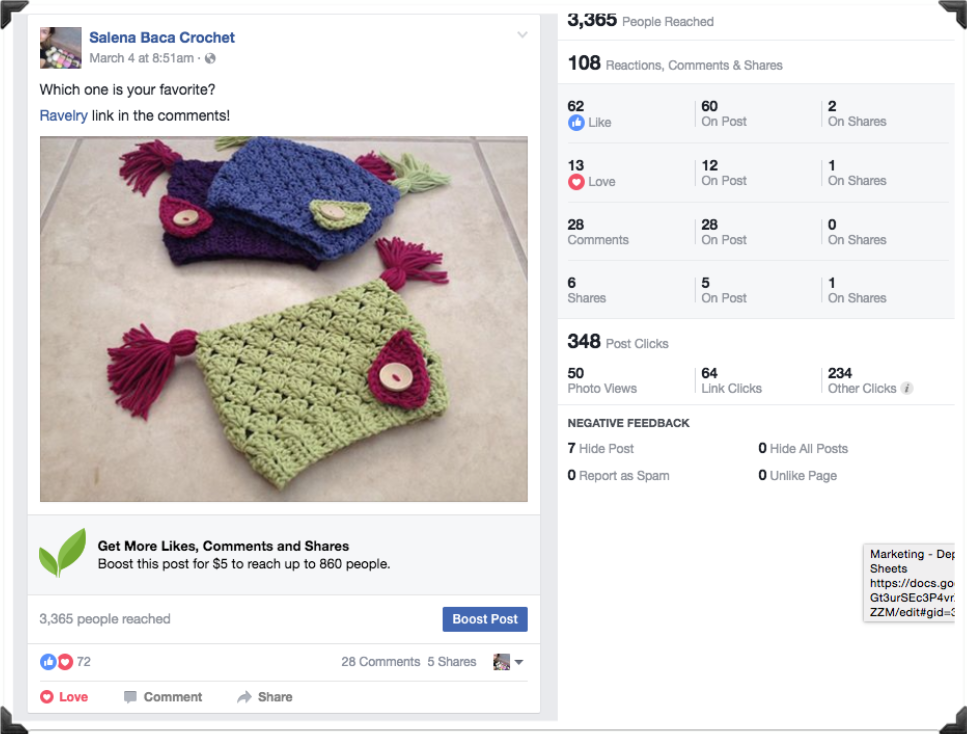 Every post you make should ignite a conversation, or prompt users to like / share / click = engagement!
Facebook has a lot of rules...
For example, Facebook wants you to stay on Facebook. If you add a link in your post it will NOT receive a lot of reach. The exception to this is if you have 30k fans or more; then you might have the mass audience to be categorized differently.
Here are some other rules to consider:
Links in the main body of your post can lessen your reach!
Some words and phrases will lesson your reach (typically, anything that is "click bait").
Avoid capitalizing entire words, and don't use too many exclamation points!
How can I post on Facebook to my advantage?
It's called "social media" for a reason! Everything you do should be a conversation, or should spark action. Involve individuals to naturally have feedback & conversation and they will become engaged fans!
Here are some tips to consider:
Original content is best! Don't simply "share" - repost! Save the image / link, post as new, tag the original page / source, link in comments!
Post your OWN stuff! Facebook promotes original content, and content that gets shared a lot (viral) can actually be removed in newsfeeds to help give users a better experience.
Want engagement? Be engaging!
You can't stop... the higher your reach, the more reach you'll have! Start a posting schedule that is consistent, and stick to it!
Here are some tips to consider:

Reply to comments! Do your best to reply and chat with at least the first 10-15 comments in every post! Your response to them will ignite further communications, and will help boost your reach, too!
It's not about you. While fans want to know about YOU and YOUR products, they want to be in on a conversation! Posting content that is promotes your brand, while prompting your fans to respond, is the goal!
Boost your reach & engagement in 30 days:
Outline a five-day posting schedule on your Facebook page, posting at least 3 times per day.
Review analytics for your posts to see which are the most engaging.
Use your analytics to see which posts were the most successful, then craft your next five-day posting schedule to continue using more of what works.
Always set benchmarks based on analytics (50 likes, 25 comments, 10 shares?)
If you thought this outline about reach and engagement was helpful, please let us know in the comments!
CLICK HERE to learn more about this subject today!
Peace, Love & Crochet
Salena